Benefits of Selling Used Equipment Through Auctions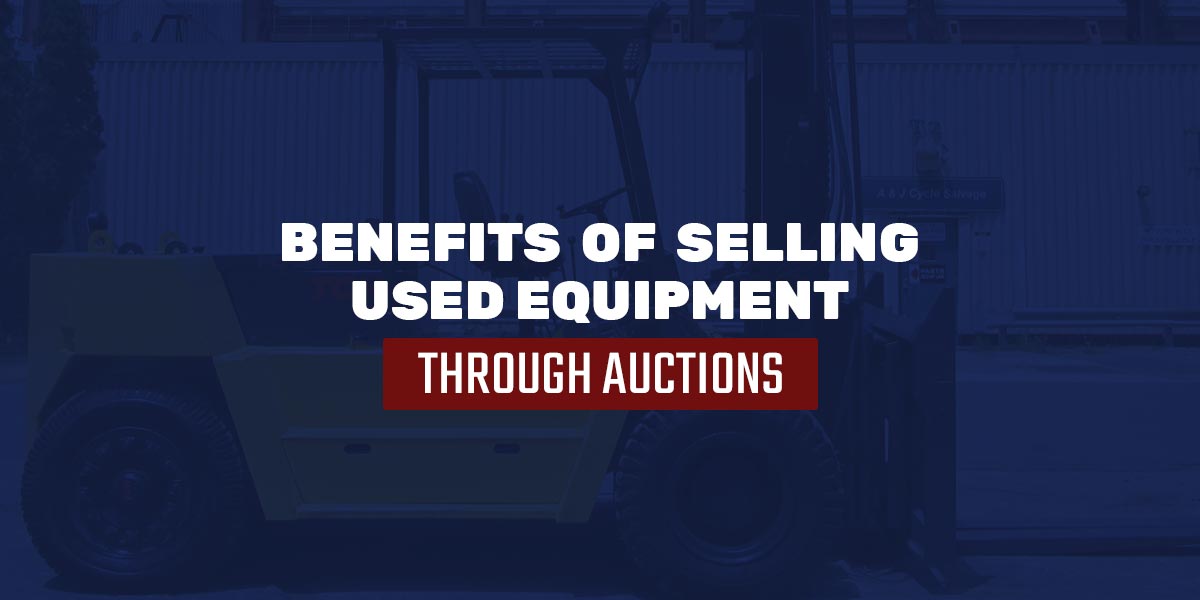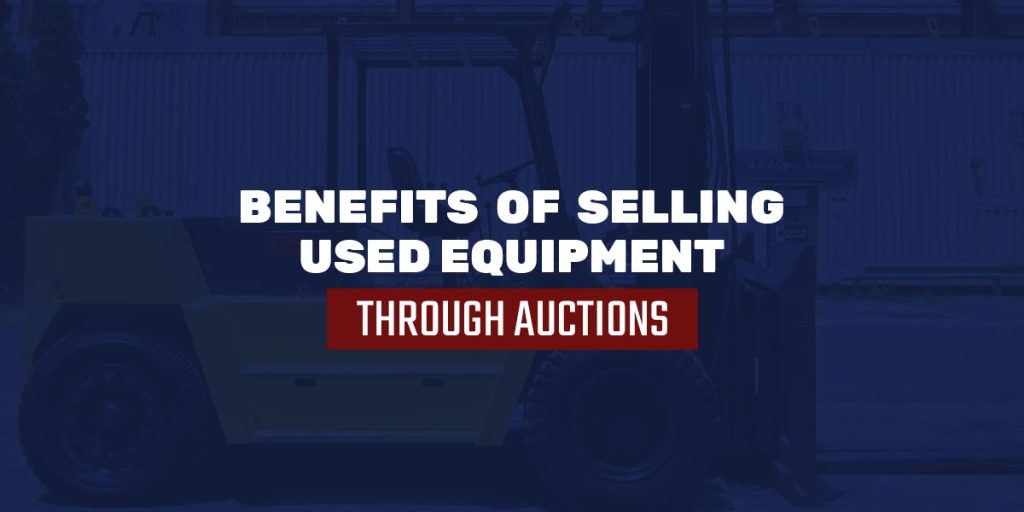 Many heavy equipment owners know the benefits of selling used equipment, and using an auction over other methods may be the best approach. Explore the benefits and tips you can use to sell your machine.
Ability and Flexibility to Sell Equipment When You Want
Selling equipment on your own often comes with the challenge of searching for buyers, advertising your machine and dedicating plenty of time to the process. Auctions can help you sell your equipment the moment you want to. People attend heavy equipment auctions with the intent of making a purchase, so you won't have to dedicate time to search for a buyer.
Competitive Bidding Brings High Prices
When you plan on selling your used equipment, you want to get the best possible price for the asset. The money you earn might extend your budget for the year or help you purchase a new machine with some of the latest features. While you can set an asking price and sell the equipment yourself, you're likely not getting the best possible rate.
Competitive bidding is an excellent way to drive up the price. When multiple bidders see a machine they want, they raise the price to win. The price you set when you sell individually may only be a starting point at an auction. You might be shocked by how great of a price you can get for your used equipment.
Reliable Transactions
An experienced company usually hosts a used equipment auction to ensure everything runs smoothly and every bidder gets the machinery they won at auction. Whether you opt for an online or in-person auction, a reputable auction company will offer the peace of mind that you'll get the money you earned.
If you opt for an online auction, you can also trust your host to make all the necessary arrangements for trading your equipment for cash. The reliability of these transactions can be much greater than selling your machine online independently. In these cases, there's no guarantee your money will get to you or that you'll receive the agreed-upon amount. Auction companies act as the bridge to confirm your transaction.
Top 4 Tips for Selling Used Machinery at Equipment Auctions
The benefits of selling equipment at an auction are clear, but you might need to know how to sell used industrial equipment. Here are four essential tips.
Do Your Research
Like any market, machinery demands tend to shift based on economic factors, seasonality and other conditions. Researching before you sell is helpful for understanding if it's the right time to put your machine up for auction.
The best way to conduct this research is to look into online auction marketplaces to find out how much lots are sold for. Websites like eBay are not the most reliable resource because they won't tell you how long the listing has been live or what it was sold for originally. Auction sites offer much more in-depth information. If the lots are selling for good prices, it may be a good time for you to sell too.
Acknowledge Pricing Fluctuations
In addition to your market research, you should consider how pricing fluctuates based on various conditions. For example, a 10-year-old forklift will sell for a lower price than a 3-year-old forklift. To determine the best starting price for your machine, you should factor in:
Age
Hours of operation
Existing warranties
Operating condition and potential problems
Depreciation
Your bidding audience at an auction is likely well-educated, so an informed starting price is essential for getting bids. If you've assessed these factors but are still uncertain about the price, use online tools or work with an appraiser to gauge the value of your machine.
Refurbish Used Equipment
It may seem counterintuitive to invest money in equipment you no longer want, but cleaning and refurbishing your machine can get you to a higher starting price for the auction. If there are minor performance issues, have them repaired. Even a thorough cleaning can make your machine more attractive to bidders. If you put in a small amount of money upfront, you might be surprised by how much more you earn from bidders.
Describe Your Machine in Detail
Bidders want to know what they're getting, and the best way is to create a thorough description of your machinery. Detailed photos, videos and service records can paint a clear picture of a machine's condition. You should also include technical specifications, warranties and other associated information. You can even submit an inspection report to verify equipment condition.
Sell Used Heavy Equipment in Pennsylvania With Bid Equip LLC
At Bid Equip LLC, our used heavy equipment lot in Pennsylvania is home to many online auctions. Learn about our auctions and explore our heavy equipment for sale in PA. To sell your equipment, contact us today.
Share: