Tips for Selling Heavy Equipment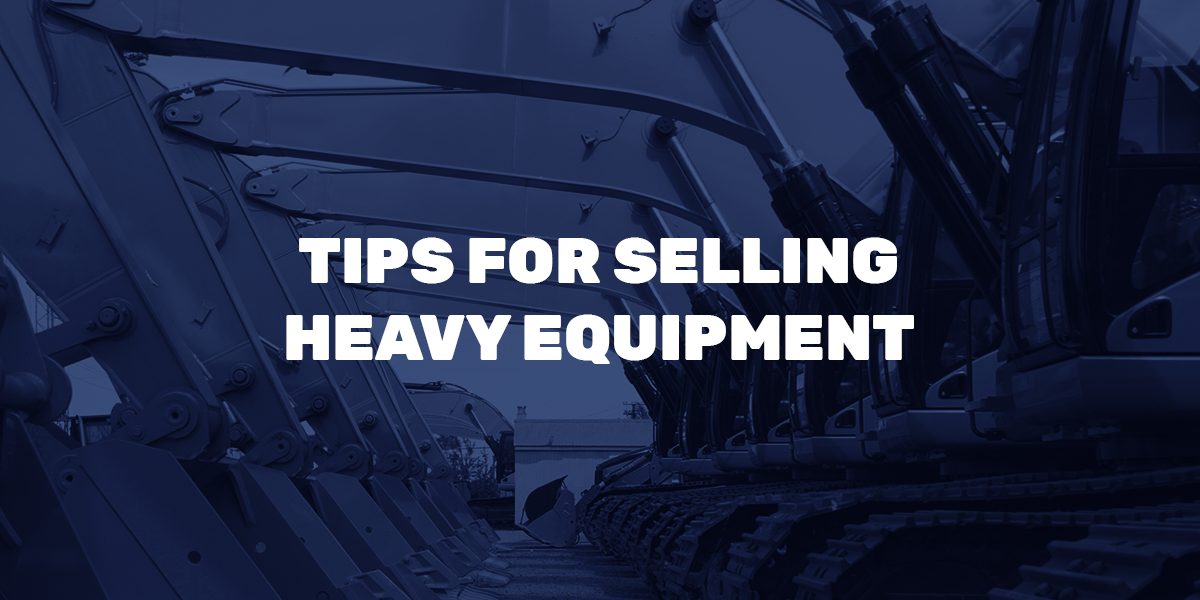 When you have a machine to sell, you want to unload it quickly and for a decent profit. With the right approach, you can find heavy equipment buyers promptly and walk away with a good deal.
Quick Tips for Selling Industrial Equipment
Selling heavy equipment involves several factors. While you have to think about your buyers, you also have to consider the equipment itself and what you're hoping to get from the sale. With the right tips, you can approach machinery sales like a professional. When you're ready to sell, you should:
Know equipment worth: Your machine will have a value based on its make, model, age and condition. Heavy machines depreciate in value slower than a consumer vehicle like a car, so you may be surprised about how much your equipment is worth. Do your research to set a price range so you can negotiate a good deal that benefits you and your buyer. You can also work with an independent appraiser for this information.
Provide service information: Heavy equipment purchases are big commitments, and buyers will want to know as much as possible about your machine before they make any purchases. Providing service information, such as when you recently overhauled the equipment and the maintenance it requires, will give your buyers the information they need to purchase with confidence.
Be transparent: In addition to service information, transparency elsewhere can help convince a buyer to commit. Take pictures of the cab, undercarriage, tracks and other essential parts of your machine. You're more likely to reel in buyers if they know what to expect.
Optimize condition: Before taking photos of your equipment, optimizing your model's condition can make your machine seem more appealing to buyers. Fixing up paint, getting your machine serviced and repairing upholstery are small investments that can lead to higher offers.
Screen buyers: While you need buyers to trust your offer, you need to trust them in return. Before committing to a transaction, check out the buyer to see if they're legitimate. You might choose to work with a professional who can handle this process for you.
Options for Selling Heavy Equipment
There's more than one way to sell your heavy equipment. Whether you work independently or with a third party, it's helpful to understand your options. When you know what's available, you can choose the best route for your circumstances and equipment.
Private sale
This method is often the approach people take when trying to unload heavy equipment. If you want to sell industrial equipment privately, you have to manage many processes on your own. You'll have to consider where to find buyers, how much your machinery is worth and work through the maintenance process to ensure your machine is in good shape.
As a private seller, you might put a "for sale" sign on your machine or sell construction equipment online with an ad in the newspaper or on social media. While whatever approach you take is up to you, know that it will take a time investment.
Consignment
Getting a dealer to sell for you is called consignment and it can offer benefits. Dealers have industry knowledge, making it easier for them to identify machine prices and where to sell construction equipment. They'll also know how to showcase your equipment and bring in high offers.
If you're thinking about consignment, consider the overhead costs or commission. Dealers are looking to make a profit just like you, so they may charge you for the work they put into selling. They may also request a high commission for the sale.
Machinery Auction
Working with a professional auctioneer can help you sell your machine at a competitive price. A machinery auction will draw in eager buyers with ease, and they can help you sell quickly. With this method, it's essential to have a reliable auction company with strong marketing methods and a considerable customer base.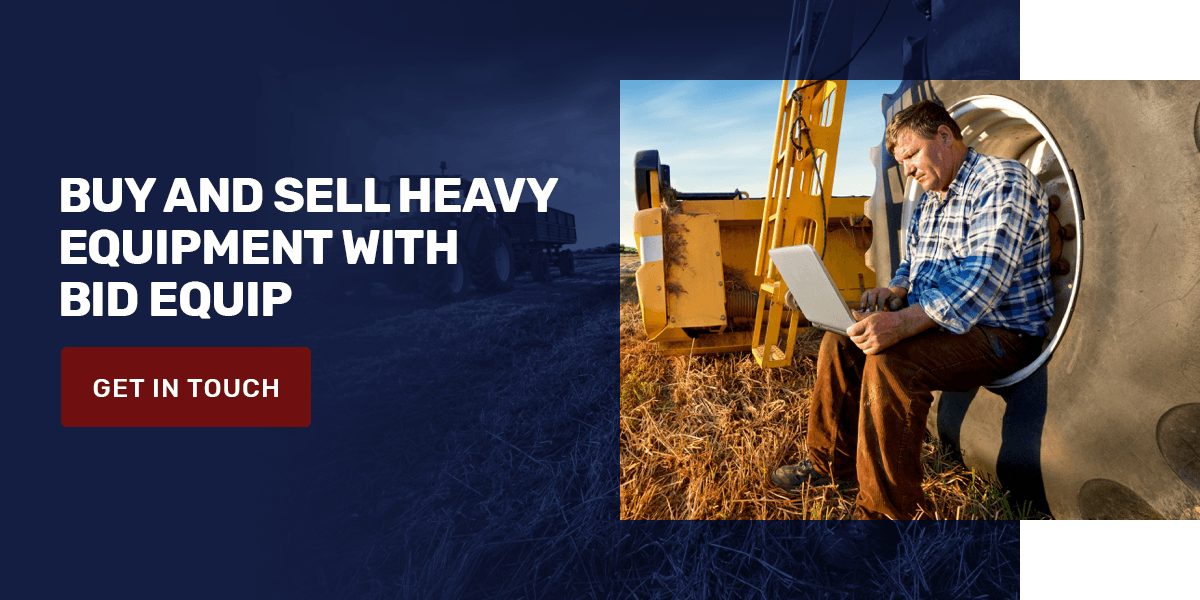 Buy and Sell Heavy Equipment With Bid Equip
At Bid Equip, we give you the support you need to auction off your heavy machinery. We perform video inspections on equipment and provide free loading on most machines. With a 100,00 square-foot heated warehouse and 60-ton crane bridge, we have an ideal location for holding auctions. We're located by the Philadelphia airport for quick access to machines.
Get in touch with us today to participate in a machinery auction with Bid Equip.
Share: