Used Metalworking Machinery Buying Guide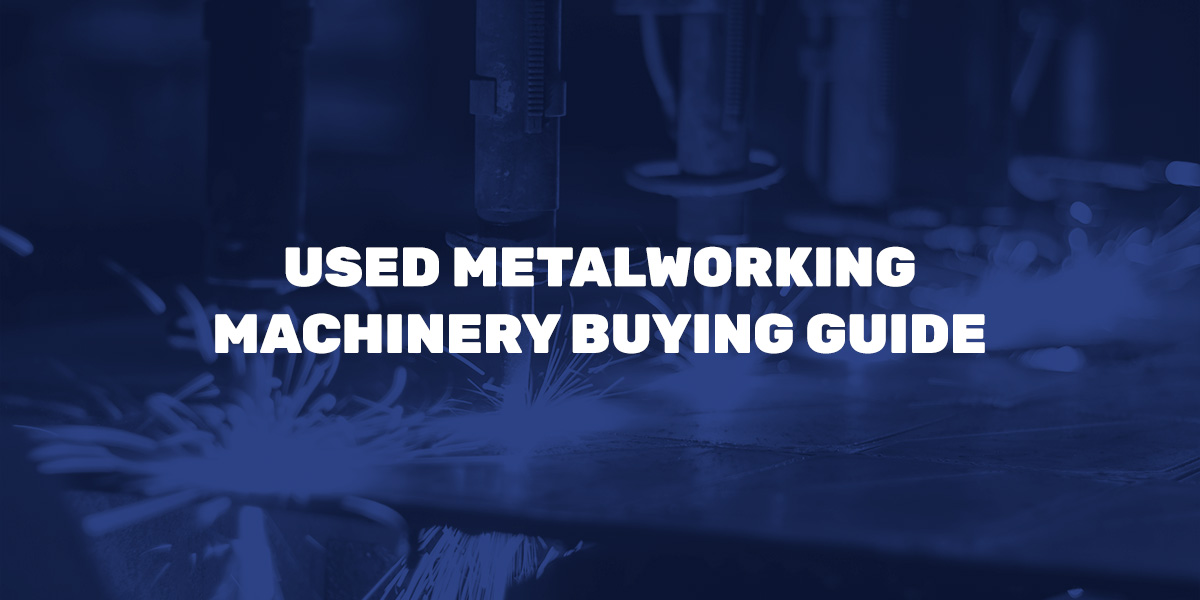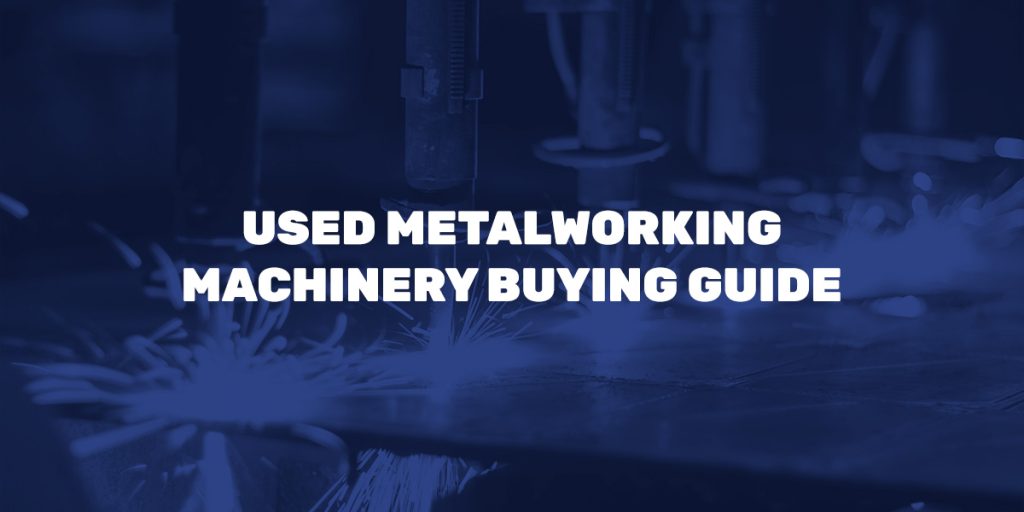 The metalworking industry is competitive, so fabrication shops need to prioritize profitability and efficiency. One way to keep costs low and operations productive is buying used metalworking equipment. Used machines are a fraction of the price of new equipment and will generally be of comparable quality. Follow our guide to learn how to find deals on used metalworking equipment in the secondhand marketplace.
What to Look for When Buying Used Metalworking Machinery
When you're considering buying a used metalworking machine, consider these factors:
Equipment purpose: The kinds of materials the machine handled previously contribute to its condition. Working softer materials like aluminum creates less wear and tear on a machine, whereas harder metals result in more. Similarly, a machine that mostly performed a single task — a lathe that did most of its work near the chuck, for example — may have more wear in one specific area.
Condition: If possible, look at the machine in person to see what condition it's in, and be sure to ask for maintenance records. If you cannot do a physical inspection and no service records are available, review photographs and videos of the machine as closely as possible to assess its current condition.
Reason for selling: Ask the seller why they're selling the machine. Often, equipment is sold following an upgrade or due to a company liquidation or asset recovery initiative. A reputable seller should be willing to provide this information.
Tips for Buying Metalworking Equipment
Keep these tips in mind when looking to purchase used metalworking machines, especially when shopping online:
Find out the equipment's age: The age of the equipment tells you about the warranty and part availability. Newer machines will likely be under warranty, whereas older machines are not. Additionally, newer machines often have more part options, while component accessibility for older models will likely be a function of their popularity.
Check for refurbishments or upgrades: Learn about any upgrades the previous owner made to the machine, as these upgrades may increase the machine's purchase cost. An inflated price without justification is concerning, so be cautious about buying those machines.
Ask about warranties: A warranty may cover the parts and labor if the metalworking equipment malfunctions. The type of warranty varies by machine type, age and condition. Warranties also vary by seller and dealer, with some offering ongoing support and others for a limited time. Understand the warranty terms and conditions before making a purchase.
Learn if additional fees apply: Your metalworking machine purchase may come with additional fees for you as the buyer, the seller or both parties. Ask about any additional fees and which are your responsibility. Consider the fee costs with your budget to determine if buying the machine still offers a cost advantage.
Advantages of Used Metalworking Machinery Auctions
Common places to buy used metalworking machinery include used machinery dealers, online marketplaces and industrial auctions. The benefits of purchasing metalworking machines online through an auction include:
Lower pricing: Save money by purchasing the equipment you need at auction. Used equipment is priced cheaper than new machines, and you can begin bidding at a lower amount. The initial price is set to cover costs, allowing you a chance to get your metalworking machinery for less than retail value.
Convenience: Auctions are a convenient way to buy equipment, whether in-person or online. On-site auctions offer the opportunity to inspect the equipment's condition. For online auctions, you can join an auction anywhere, making it easier to access the equipment you need.
Less competition: Online metalworking machine auctions are a fairly new concept, so these events have fewer buyers. The unsaturated market means you'll face less competition when bidding on the equipment you want. The seller is also more likely to begin the bid at a lower price to guarantee the sale.
How to Avoid Common Issues With Used Metalworking Machines
Metalworking machine purchases come with unique challenges. Here are solutions for some common problems that may come up during the purchasing process:
Improper care: Since metalworking machines undergo stress, they need to be properly maintained to avoid mechanical issues. Read through the machine's maintenance and service records to understand its history and determine its potential need for expensive repairs.
Unserviceability: Ask the seller if the original equipment manufacturer (OEM) still services the machine. Machines that the OEM no longer services bring new challenges. Parts may be unavailable to purchase, and troubleshooting problems would be more difficult without the OEM's assistance. If you want to purchase an unserviceable machine, make sure parts are still available on the market and that your mechanic can repair it.
Outdated controls: Obsolete controls in a metalworking machine may not support new programs, preventing you from using new tooling. Consider purchasing a later-model machine to take advantage of the low cost of used equipment while still using new software and tooling.
Purchase Used Metalworking Machines in Pennsylvania From Bid Equip
If you're looking for quality metalworking machinery for less, choose Bid Equip LLC. We are the leading heavy equipment auctioneer in Pennsylvania, with online auctions every month. Our metalworking machine selection is vast, with many mills, shears, machining centers and other types of fabrication equipment available. Sign up for an upcoming auction or contact us online to learn more.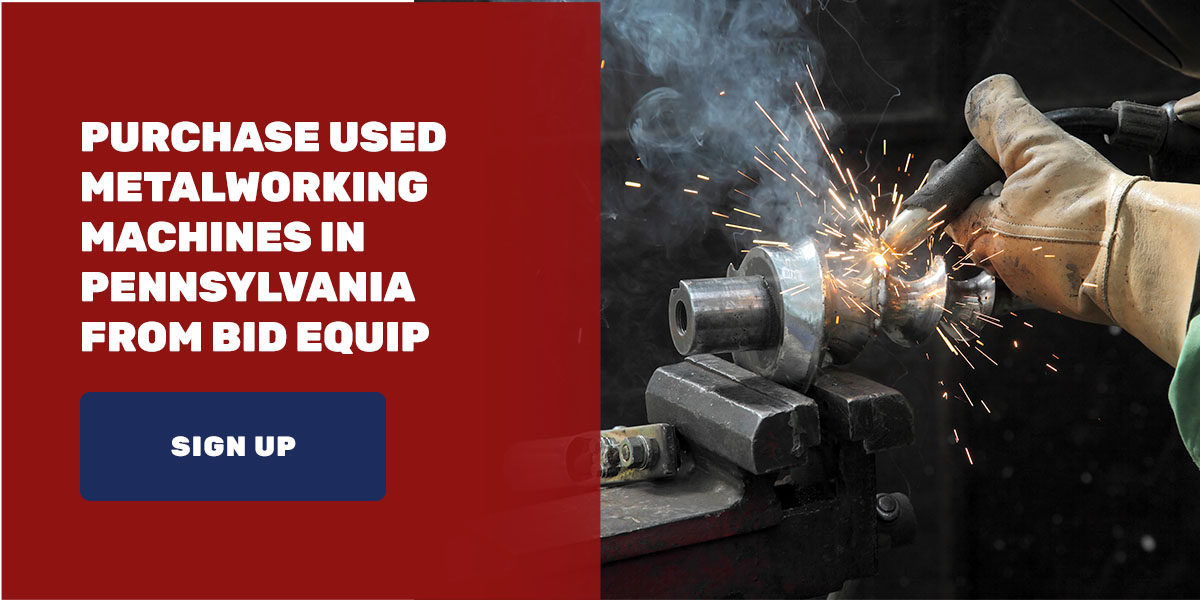 Share: