Used Forklift Buying Guide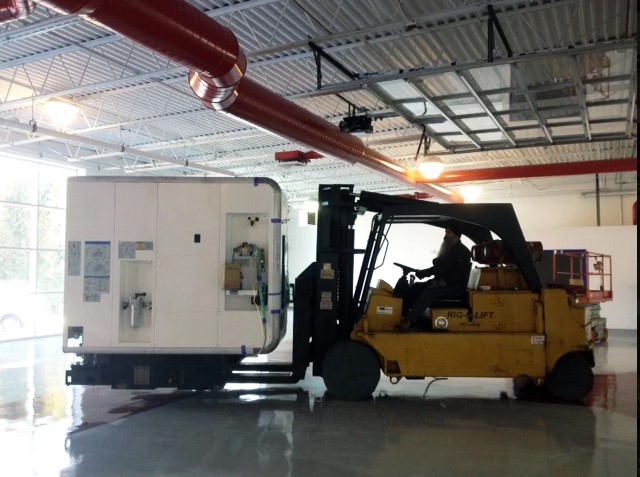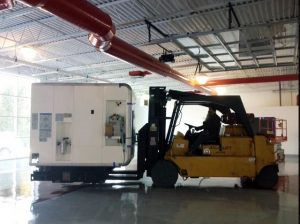 A forklift can be an essential part of a business, especially in maintenance, inventory, shipping and receiving operations. Because they are so useful, there are many factors to consider when deciding between a new and used lift, like how often you will use it, the functions it needs to perform, where you will operate it and how long you need it. However, buying a used forklift can often provide the same benefits as a new one at a much lower cost.
What to Look for When Buying a Used Forklift
When buying a used forklift, it's always beneficial to create a checklist of items to look for or inspect before making the final decision. The cost can sometimes indicate the machine's condition, particularly if it has a high number of hours on its lifetime log. Still, if properly maintained, some of the older lifts can perform just as well as the newer models.
It's always best to have a knowledgeable forklift operator or mechanic with you to help with a prospective inspection. Here's a list of 10 items to consider before making the final decision:
A trusted brand: Sometimes, the forklift brand correlates directly with performance, especially if it's in good working order. Also, parts for a lift no longer manufactured are often more challenging to locate. Purchasing a brand you know has the additional benefit of making the familiarization process much easier for the operator.
Operating hours: Forklifts are equipped with a feature to check the number of hours a machine has been under operation. Most lifts have an average life span of approximately 10,000 to 12,000 hours.
Tires: The tires are an essential part of a lift's operation regardless of the environment or application. If the tires appear worn, chunked or cracked, it could mean a costly expense to replace them early in ownership.
Forks and mast: Check for bends, cracks, chips and signs of repair in the forks and mast. Sizable welds are good indicators of previous damage.
Rails, lift chains and cylinders: Inspect the chains, noting any gaps, out-of-place or damaged links. The mast rails should be stable and free of damage. Look for potential hydraulic drips from the surrounding hoses. The tilt cylinders should be secure and free from leaks. Make sure all applicable parts have the appropriate amount of grease.
Body and frame: Thoroughly inspect the body and frame for any bends, cracks or welds.
General operation: If possible, start the lift to check for any unusual ignition sounds. Make sure the brakes, accelerator, operational levers and safety features are all in good working order.
Battery: Inspect the battery for corrosion and possible damage. Most lift batteries last approximately five years. Some owners use an indicator on the battery to show its age.
Engine and exhaust: Inspect the hoses and belts in the engine compartment for leaks and cracks, then check the oil level. It's also essential to examine the exhaust, transmission and radiator areas for potential damage or leaks.
Service record: Having access to a forklift's service record can be a critical tool in determining its value, as it will indicate any significant damage or repairs sustained in the past. It should also show the frequency of past maintenance and inspections.
Take Advantage of Used Forklift Auctions
Bid Equip LLC conducts one of the world's largest online forklift auctions. We offer a vast selection of different models, makes and brands, with options ranging from light use to heavy-duty applications.
Purchasing a used forklift through a Bid Equip LLC auction provides many advantages over renting or buying from a dealer or private seller. When you buy your equipment from us, you'll have access to multiple benefits that include:
Wide selection: We auction many different makes and models of forklifts instead of just a few brands.
Competitive pricing: In an auction setting, final selling prices are often lower than the suggested retail cost.
Convenience: Our online auctions allow you to browse and bid from anywhere with a computer.
Trust: Bid Equip LLC has more than 20 years of experience of providing customers with affordable forklift options.
Each forklift we sell goes through a comprehensive inspection before being listed in our auction. We also provide photos and descriptions for you to examine before bidding, and you're welcome to come and inspect a forklift in person before the auction closes.
Contact Bid Equip LLC Today
If you need additional help in determining which used forklift is right for you, the Bid Equip LLC staff has the experience and knowledge to find the perfect solution. We can also help you manage all the details involved with your purchase, including arranging financing and providing delivery or pickup assistance. Reach out to our team today for more information.
Share: